Military Financial
Readiness
We are proud to serve our nation's armed forces and their families by providing financial education programs and resources throughout all stages of their career and personal life. We are committed to ensuring they have the knowledge and skills necessary to make informed, intelligent financial decisions. We pledge to abide by the directives and policies established by the Department of Defense, the individual military services, and local installation commanders.
In 2020, we launched Take Command®, our online financial readiness program, which allows service members to access training no matter where they are stationed. We also offer a variety of presentations and seminars on various financial topics suitable for all ranks/grades. Content can be customized to address the training needs for your specific unit, command, or organization.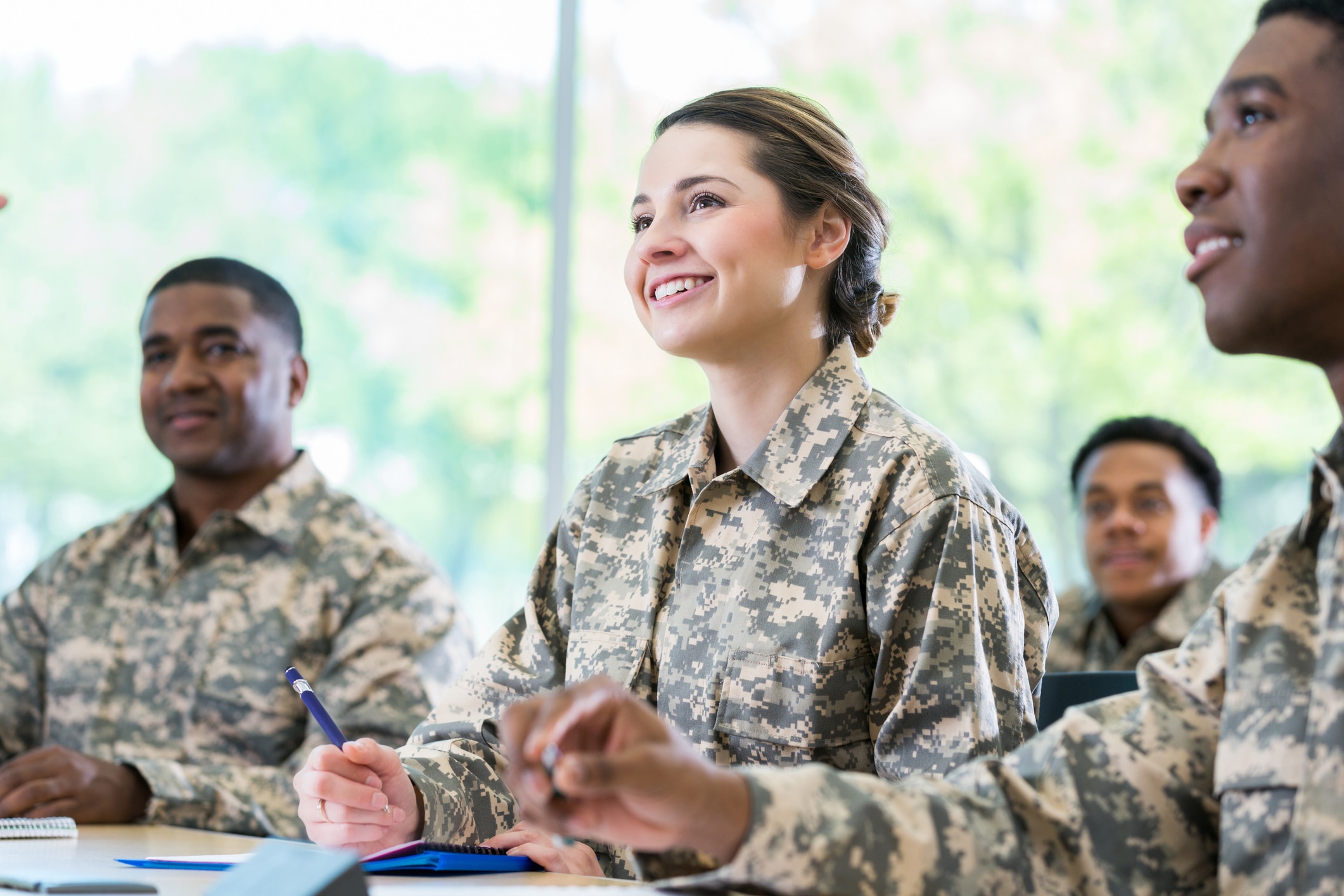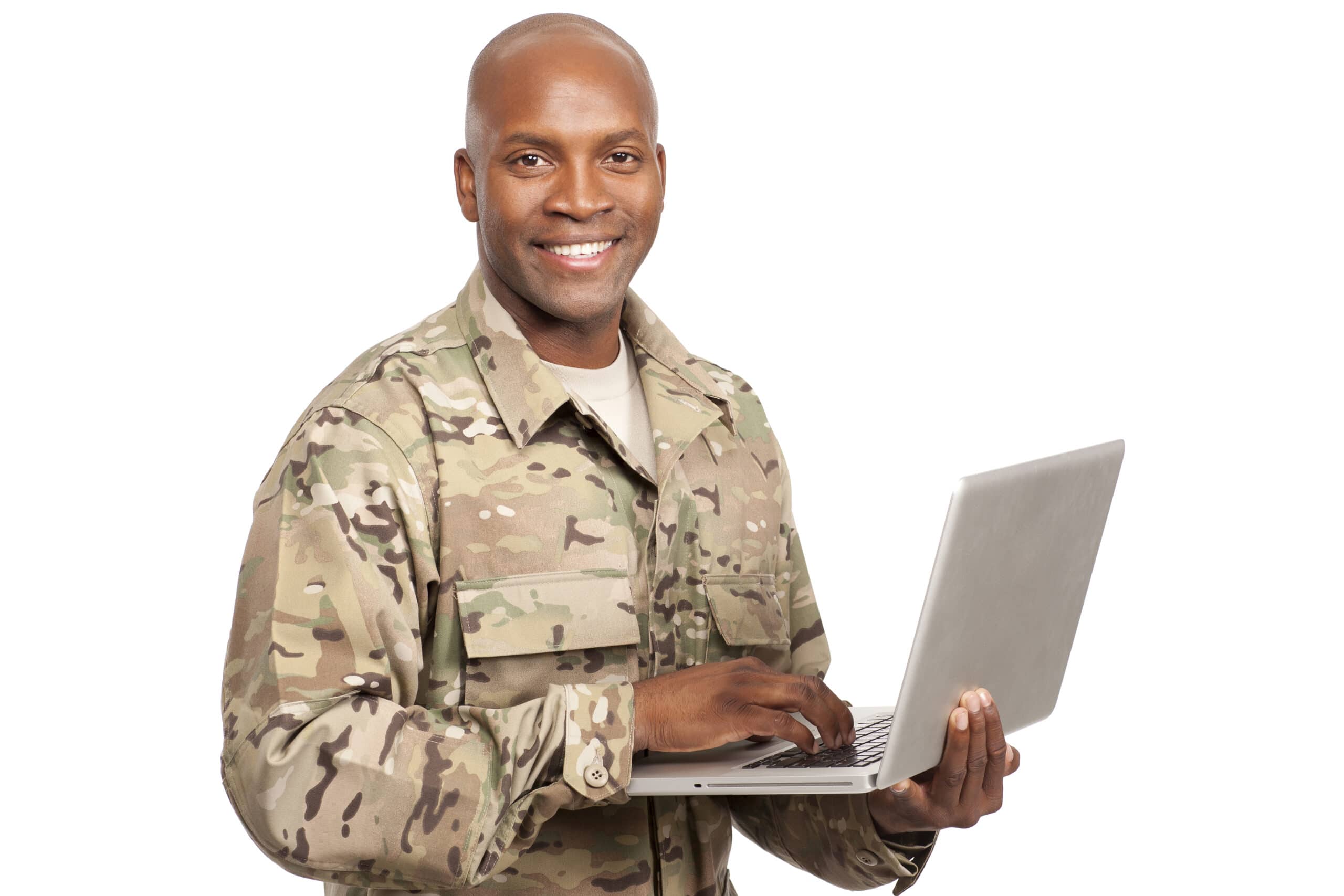 Take Command is an online financial readiness program available to service members and their families, and organizations that support them. Our goal is to prepare service members to make smart, informed financial decisions and effectively pursue long-term financial security from the time they enter military service until separation or retirement.
To meet the demanding lifestyle of service members, most courses take no more than an hour to complete and are accessible 24/7 via computer, smartphone or tablet.
Take Command provides essential financial concepts for each military career and life milestone.
Take Command Course Topics
Cornerstones of Financial Readiness
Financial Challenges Unique to the Military
Understanding Your LES/Payslip
Creating a Basic Spending Plan
Understanding Banking
Organizing Finances
Assessing Your Financial Status Upon Promotion
Introduction to Investing
Blended Retirement System (BRS) and Thrift Savings Plan (TSP)
Preparing Financially for Change
Permanent Change of Station (PCS)
Deployment/Redeployment
Separation from Service
Military Retirement
Preparing Financially for Life Events
Marriage
Divorce
Addition of a First Child
Disabling Sickness or Condition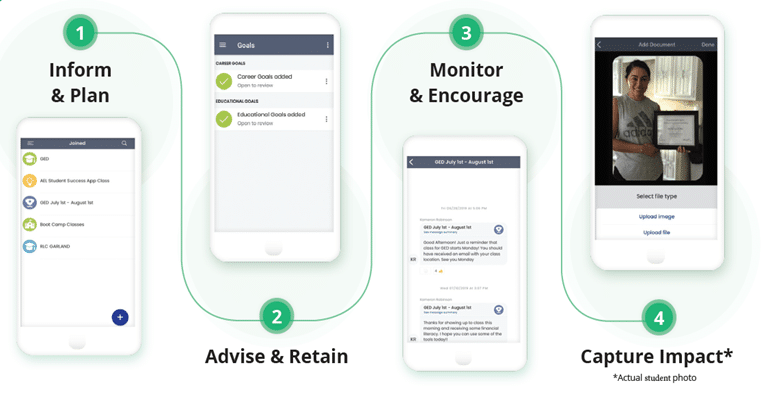 Developing a mobile app will deliver Take Command content to a broad age demographic in an enhanced, intuitive user experience allowing for gamification, badging, and expansion of additional content to fresh audiences. This app, coupled with accreditation of Take Command curriculum, represents an extraordinary opportunity to further help service members and their families develop positive financial behaviors.
How you can help put Take Command in the hands of those who need it!
We are challenging our supporters to help us raise the capital of $98,000 to develop, launch, and deploy this app. Thank you for joining us in the movement to end financial insecurity in our nation's military. Your 100% tax-deductible gift says our service families are worth it!
Give Today via Credit/Debit Card or ACH
"I enjoyed this course and wish I had this available when I first enlisted."
"The Retirement course, in particular, had a lot of great resources- the before, during, and after budget sheet as well as the handbook."
"I believe that this course would be extremely valuable to our new service members and any service member that has not completed a financial education course"
Military Financial Education Presentations
Our financial readiness presentations and programs for service members and their families cover topics specific to military families, as well as a variety of general personal finance principles. We can also create more comprehensive programs that educate service members on several financial principles and sound practices. Our presentations and seminars can either be conducted by one of our volunteer speakers or train individuals from a military unit or organization to do them. Below is a list of presentations available and several free financial education guides for the military community.
Request Military Financial Education Presentations
If you are interested in having FCEF provide a presentation or would like to be a volunteer speaker, please fill out the form and email it to us at edufoundation@fcef.com.
Military Quick Reference Guides
These reference guides offer valuable and practical financial information vital in a service member's personal life and military career. In addition to the downloadable version, organizations can contact us to inquire about our "pocket-size" Military Quick Reference Guides.
Military Financial Education Guides
These website learning modules provide valuable and detailed information on select military-related topics.
Survivor Benefit Plan (SBP)
Provides basic information about the Survivor Benefit Plan, including premium and benefit calculations, eligibility, beneficiary categories, changing beneficiaries, disenrolling, and Reserve Component SBP (RCSBP).
Military Life Insurance
Provides basic information on military life insurance programs including SGLI, TSGLI, FSGLI, and VGLI, and converting these policies to a permanent commercial insurance policy.  It also discusses the Survivor Benefit Plan, Veterans' Mortgage Life Insurance, and the VA Beneficiary Financial Counseling and Online Will Preparation programs.
Veterans Disability Benefits
Provides basic information about filing with the VA for a disability rating and appealing a decision, and information about various special programs for disabled veterans.
VA Home Loan Program
Provides information about the VA Home Loan Program, its advantages, loan types, "full" and "remaining" entitlement, how to obtain a Certificiate of Eligibility, the VA Funding Fee and other costs, and how to spot misleading solicitations.
Blended Retirement System (BRS)
Provides basic information about the uniformed services' Blended Retirement System, including eligibility, the TSP accounts elements with its three contribution methods (automatic member matching, service contribution, service matching), Continuation Pay, and the annuity/pension element.
Approval Letters
In recognition of our commitment and our continual adherence to established guidance, First Command Educational Foundation has been granted official approval to conduct educational programs for five military services.
Air Force Approval Letter
Coast Guard Approval Letter
Navy/Marine Corps Approval Letter